Host an outing where the professionals play
Nestled into the Hidden Valley Wildlife Area and meandering along the Santa Ana River, this beautifully manicured course is a golfer's golf course. The greens are fast with a great layout and conditions that offer a challenging par 71 course along a demanding 6,556 yards. The Schmidt/Curely designed course will sufficiently challenge the experienced golfer while still allowing the novice golfer to enjoy oneself.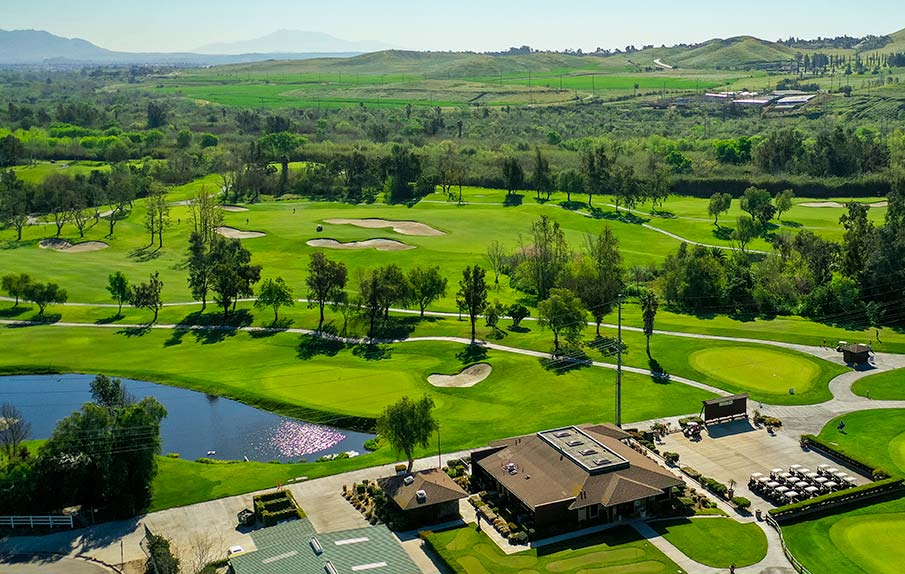 It would be our pleasure to assist you with planning your next group outing to Goose Creek. We enjoy hosting groups of various sizes and for every occasion, which include charity tournaments, leisure outings and corporate events. At Goose Creek, we ensure that every detail is properly handled to create a successful and truly memorable golf event.
If you would like one of our experienced golf professionals to contact you regarding your upcoming event, please complete the request for information. A member of our team will promptly contact you to help plan your outing. If you would like to speak with someone directly, please contact Scott Martinez at (951) 735-3982.
Thank you for your interest in experiencing Goose Creek!